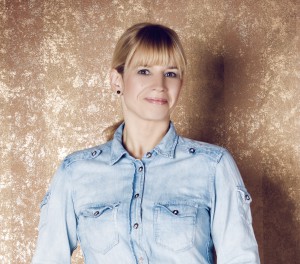 About mp:
I'm a Web content strategist and writer. Leading the agency and networking base mp:content a Dialog Marketing and content consulting firm, and authors different blogs.
In my opinion companies who succeed in content marketing are in tune with their customers' needs, providing relevant, authentic content.
Mp stands for multiplayer. A word lent from the games industry and means you have to do a multifunctional work in case of Digital Communication. In my case Journalism and Online Marketing.
Experience
Previous experience in a leadership role; pro-active, flexible and motivating leader;
9+ years of experience in Online Marketing, Social Media, Demand Generation, Dialog Marketing
3+ years of experience in Journalism
4 Years experience in Public Relations
Experience with global markets
Worked in and for companies from: South America, Emirates, United Kindgom, USA, Israel, Spain
Project Managment and leading in small and big agencies, a start-up company (UK) and multinational company
EDUCATION
University Degree in (PR/)Communications, Marketing and Sociology
Bachelor in studies of dramaturgie
Degree in Journalism (Free School of Journalism Berlin)
Skills
Ability to multi-task;
Flexible and proactive work style
Understanding of SEO concepts
Experience writing for a global audience
Proven experience in writing, copywriting, and storytelling
Demonstrated mastery of content development and social media management
Strong planning and organizational skills
Experience with global markets
Experience with photography
Strong track-record of translating creative ideas into successful content marketing programs that deliver ROI.
Comfortable communicating to multiple audiences
Ability to execute quickly in an extremely fast-paced, high-growth environment.
Write clear, simple content that speaks to customers in their own words
Look for ways to make your content better—keep raising the bar
Ability to juggle multiple writing projects on tight timelines
Perfect mastery of Microsoft Office (Word, Excel & PowerPoint).
Experience collaborating with writers, visual designers, and subject matter experts
Experience writing and publishing on WordPress and Photoshop
Knowledge of html
Proven project management skills, especially in prioritization;
Excellent knowledge of the English language
Demonstrate ability to think strategically and make decisions based on metrics